Norwegian powerhouses Lervig host their very own space at IMBC for the second year running, alongside brothers in arms Beer Merchants. Lervig will be co-sponsoring one of our Food Village tents and bringing the motherload to IMBC 18. We caught up with Liam from Lervig to see what they're bringing to the party and to find out what else is happening Lervig way…
Hello Liam! This is Lervig's second year as room sponsor at IMBC. Last year you were hosting the Turkish Baths, this year you're sharing a big outdoor tent with your pals Beer Merchants. How was your experience at IMBC last year?
We had a ball last year. Indy Man is one of our favorite festivals and one we always want to "represent" at. We had a beautifully tiled room last year, but it was a little sweaty to be honest so when we got the chance to be in a spacious airy tent we jumped at it, and we have such a great relationship with the guys from Beer Merchants it was a no brainer that we should team up.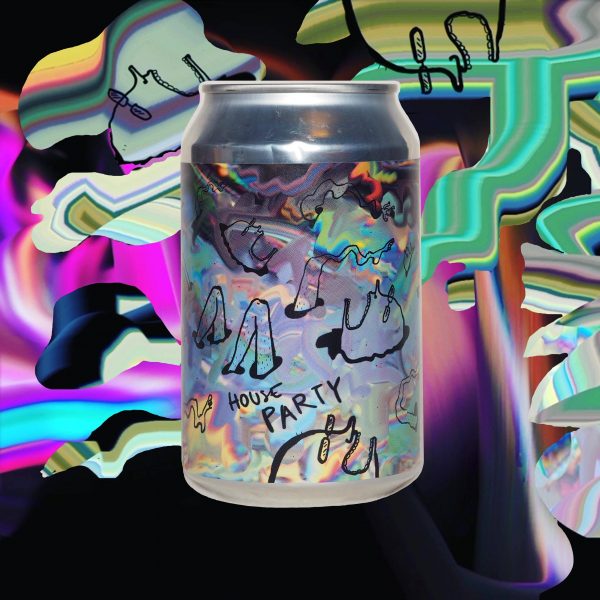 Can you tell us a little about what you'll be bringing to your new outdoor space for IMBC 18? We hear exciting plans are afoot!
Well… We don't want to give too much away. Certainly not in terms of the design in the room, that's something our designer Nanna Guldbæk is hard at work on right now. It'll certainly have a party vibe … Maybe even a House Party vibe. We're bringing our own DJ this year, he's a Mancunian living in Stavanger, so we thought it would be a great way to merge our two worlds :) Also, we'll have some Barrel Aged special releases through out the festival. Keep an eye on Facebook and Instagram for info on those during the weekend.
Three Bean. It's a modern classic. Do you think you'll ever bring out a Four Bean? One Bean could be a single origin session strength stout too. You can have these ideas for free.
Ha ha. We've talked a lot about a Four Bean… Just haven't found the right bean to enhance the already complex flavours thou (any suggestions?). One Bean might work, but let's keep that on the back burner for now.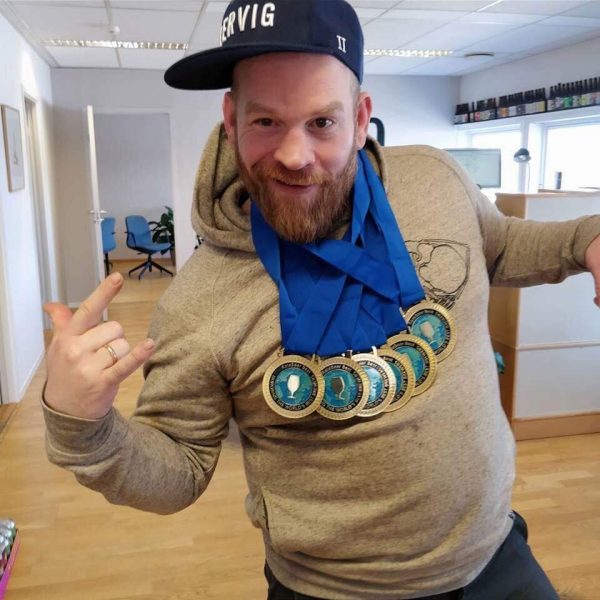 Lervig have a deservedly outstanding reputation for dark beers (the aforementioned Three Bean, Konrad's Stout, Toasted Maple Stout, Big Ass Money Stout etc etc). Your sours and hazy IPAs are pretty great too. Are there any upcoming beers, or styles, that you are especially passionate about?
Well, we've been working on some lower ABV things recently as that's what we've been digging over the summer. We released House Party in the UK market (4% Session Ale) and that's been going really well so we're keen to experiment a little around that end of the table. But then we're also coming out with a 10.5% DDH TIPA in the coming weeks (Medicine) so we're all over the board. We just love it all I guess!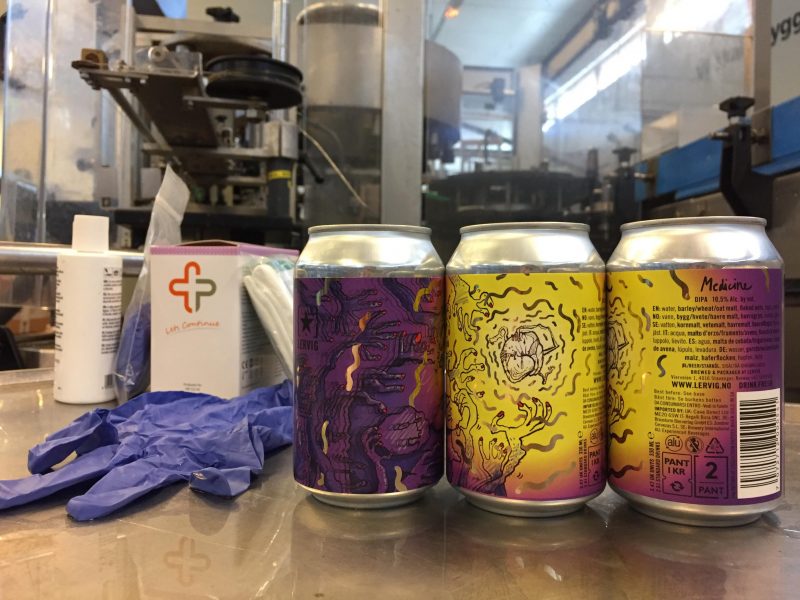 Nanna's artwork – the rebranding of core range stuff, the new can designs – is really great. The vinyl wall illustrations you had at IMBC last year really made the space your own. Are you cooking up any spicy visuals for the new space this year?
Yes – we are hoping to give people an even bigger experience this year – with lots of characters, colours and focus on textures – all revolving around our beers. Wiggly, wild and wonderful is what we are going for.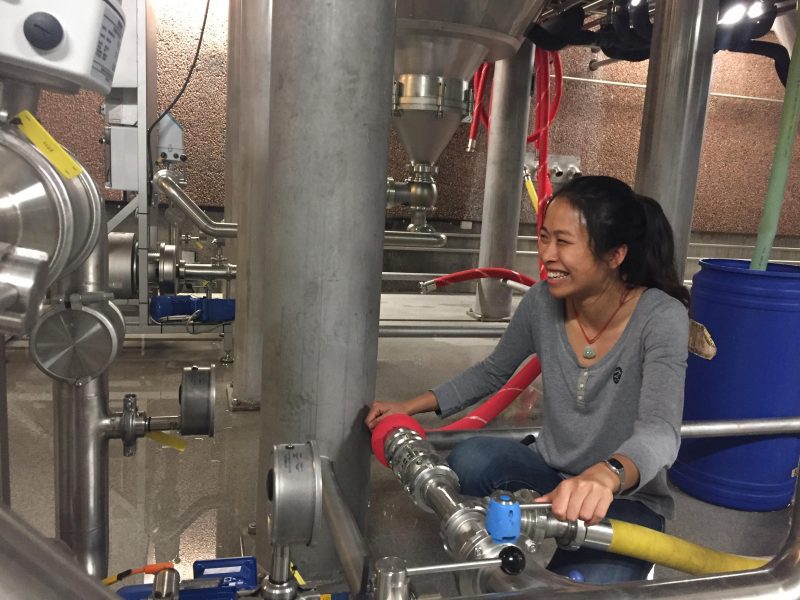 How is the beer scene in Stavanger? As regular travellers to the UK how do you find the beer landscape over here? Are there many similarities or stark differences between the two?
The beer scene here is really great right now. There are a lot of breweries up here (like in the UK) really pushing boundaries and experimenting with really cool and innovative ideas, and the beer fans are among the best in the world. The downside however are the strict regulations and restrictions around buying beer. For us anything over 4.7% needs to go through the government owned and run monopoly which can be quite restrictive. We can usually release beer in the UK before it gets to market up here for example which is frustrating for us and our fans alike. Apart from that the scene is quite similar. The trends seem to be the same as the UK and UK breweries do well up here.
Can you give any exclusive leaks of any beers that you're be bringing to IMBC 18?
Hmmm… We want to keep the Barrel Aged things under wraps for now, but we'll have Medicine along with us. We're even trying to blend a couple of beers to have an IMBC only beer. It'll be a sessionable hazy smasher! Plus we'll have a Crowler station set up for take away beers of your choice.
When IMBC goers are in Manchester, where should they go? (Besides Victoria Baths, naturally)
We really like the Patron in the Northern Quarter. They have a great tap lineup and great food. Also we've had a lot of fun at Port St Beer House in the past… Can't go wrong there.
Thanks Liam. Anything else to add?
Just that we're super pumped for the festival and hope to see you all in out tent :)
—
IMBC 18 
4th – 7th October 2018
Tickets available for THURSDAY and SUNDAY sessions HERE.