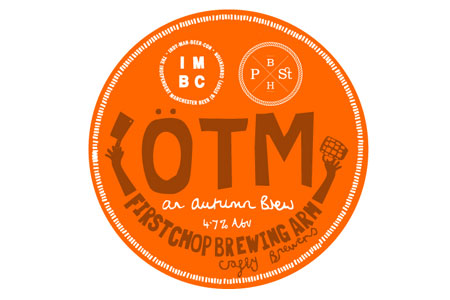 We've gone collaboration crazy! Along with our brews with Quantum and Ilkley, we've also teamed up with one of the area's newest brewers, Ramsbottom's First Chop, to create ÖTM, an old fashioned brown ale with a twist of hops.
First Chop ales are currently brewed at the Outstanding Brewery in Bury, and the guys there were exceptionally friendly and accommodating hosts for our day. They also know their beer, as you'd expect!
The day was spent brewing, chatting and (of course) sampling beer, and the brew is currently looking and tasting great! It'll be available at IMBC, and in limited amounts afterwards, so keep your eyes peeled!
Many thanks again to the fine men of First Chop and Outstanding for their hospitality.