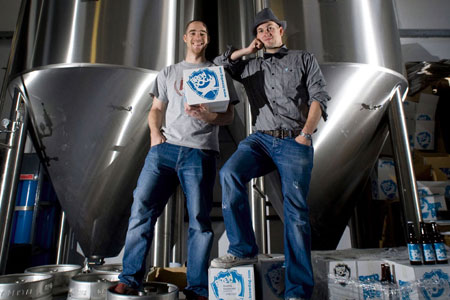 We are proud to announce Brewdog will be hosting their own room in the Turkish Baths area, here a few words direct from the dogs mouth!
"Everyone at Brewdog is very excited about the upcoming IMBC. We think it's going to be the most interesting beer festival outside of London to date, if not in the UK. With dedicated rooms for keg and cask showcasing the best of UK breweries, world beers AND amazing food taking inspiration from around the world, you can expect a lot more than the usual warm pint and standard issue burger. Plus! Brewdog have their own 'Turkish Baths' to turn into a craft beer emporium, so of course we'll be bringing down the most special and limited release Brewdog beers that we can find!
We're also really looking forward to getting involved with the seminars and debates with head honcho James Watt making an appearance some where along the line, plus we'll be hosting timed tasting slots throughout the weekend.
The IMBC is a refreshing and much needed change to the formulaic UK beer festival concept and we salute the guys from Port Street for organising it!"