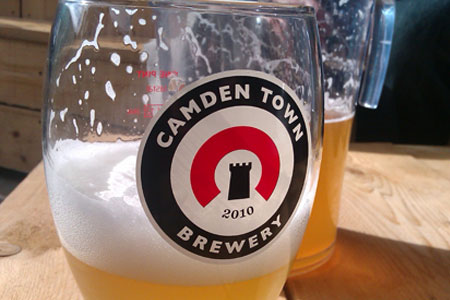 Our second batch of brewers have been announced, each brewery will be at IMBC hosting their own stall and on hand to answer all your questions! We proudly welcome….
Camden Town Brewery
Many a times, the apple doesn't fall far from the tree. Case in point: Jasper Cuppaidge, owner of Camden Town Brewery, whose family owned a brewery in Australia. From brewing in the basement at the Horsehoe in Hampstead, Jasper bought seven disused railway arches (seems to be a theme, doesn't it? The Kernel, Camden Town, railway arches seem to lend themselves to becoming breweries!) and now brews on a 15 bbl system designed by German company BrauKon. In 2012, the brewery opened its brewery bar and brewed a special Camden 1908 Pale Ale to commemorate London hosting its third modern Olympics, resurrecting a recipe from the Camden Brewery of days gone by. With the help of brewing historian Ron Pattinson, the old recipe suggested hops from Kent and Worcester, and, perhaps surprisingly, hops from Oregon. This only one of Camden Town's limited edition brews.
Beer blogger Mark Dredge also happens to work at Camden, and had this to say about IMBC: "Do you know how excited we are about IMBC?! We're super, massively, ridiculously excited about it! Britain has been waiting for a beer event like this for too long and now it's finally happening and we can't wait to pour beer there. We also can't wait to drink all the other great beers which are going to be there – it's going to be an awesome weekend of drinking. We're already working on what we're going to bring along… There'll definitely be some special stuff on our bar! Hell yeah!"
Suffice it to say, we here at IMBC are thrilled to have Camden Town along for the ride!
(Photo from Rich at thebeercast.com)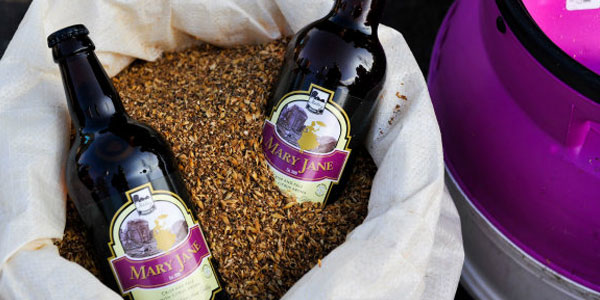 The Ilkley Brewery Co.
Brewing isn't new to Ilkley, West Yorkshire, with 'The Ilkley Brewery and Aerated Water Company' established in 1873. However, more than 100 years passed until Chris Ives, Stewart Ross, and Richard Shelton founded Ilklely Brewery in 2009. The brewery took off, and only two years later, it moved into a 2,600 sq ft brewhouse. With its sixth fermenter, Ilkley now produces 40,000 pints a week. Finding that many pubs and bars did not have cellaring capabilities, Ilkley began producing its beer for keg draught dispense, introducing scores of drinkers to their award-winning core beers, Mary Jane, MJ Pale, and Stout Mary. Ilkley have also launched an 'Origins' range, a series of experimental beers, produced for cask and keg, and collaborated with beer writers Pete Brown and Melissa Cole. 'Siberia', brewed with Melissa Cole, features rhubarb, and has received such a huge response from beer drinkers that Ilkley have added it to the core range. A saison with a sour finish, this is definitely worth tasting!
What, then, might be on tap from Ilkley at IMBC?
"The brewery has been abuzz with ideas and excitement ever since we received your invitation to be involved with the IMBC. We're planning on unveiling a new beer from our special 'Origins' range, one that we are proud to be collaborating with PSBH to create, and which will showcase the spirit of innovation and creativity coming out of Yorkshire and Ilkley in 2012."
IMBC are excited to get brewing! But don't look to Will for digging out the mash tun…