NØGNE Ø:
The words "We do not aim to become much bigger, but we always focus on being better!" perfectly sum up the relentless pursuit of perfection that takes place at NØGNE Ø: The Uncompromising Brewery. When the brewery was initially founded in 2002, it was fair to say that most of Norway hadn't even heard of the beers they were planning on brewing, let alone tasted a Porter, India Pale Ale, Saison or Imperial Stout (thanks in no small part to the country-wide ban on advertising alcohol).
Consequently, the brewery was driven by its export sales in the early going, quickly making a name for itself with a formidable range of beers. 10 years on and things are looking much better for the beer drinking populace of Norway. More new breweries are emerging, and NØGNE Ø's range of over 20 beers is now being widely appreciated in its homeland. With collaborations spanning the globe, there's always something new and exciting to look out for from the Grimstad brewery, and their lineup at IMBC will certainly not disappoint! Brewmaster and co-founder, Kjetil Jikiun (AKA 'The Bearded Giant'), will also be attending in person to pour some beers and get involved with some of the pop-up tastings.
www.nogne-o.com
www.nogne-o.com/kjetil-jikiun-head-brewer.html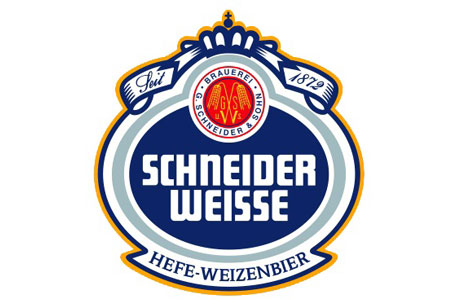 SCHNEIDER:
The history of wheat beer and the Schneider family are uniquely inseparable. Two hundred years ago, wheat beer could only be brewed by the Bavarian Royal family in their breweries. In 1872, when King Ludwig II decided to discontinue brewing the beer, Georg Schneider I persuaded the King to sell him the exclusive right to brew wheat beers, thus saving this prized beer style from extinction.
Originally based in Munich, the family acquired a brewery in Kelheim in 1927 which has remained the Schneider Weisse brewery to this day. It is the oldest wheat beer brewery in Bavaria, and has continuously produced wheat beers since 1607. Whilst the brewery has built its world class reputation on more traditional beers such as their hefeweizen ('Original') and wheat doppelbock ('Aventinus'), both rightly considered to be among the best examples of their styles available today, Schneider Weisse is increasingly gaining an appreciative fan base around the world with its more progressive and experimental beers.
Perhaps most well known of them all is a collaborative effort with Brooklyn Brewery, Meine Hopfenweisse, the world's first dry-hopped wheat beer, but in recent years they have also been going it alone with exotic hops from America and New Zealand (almost an act of heresy in Germany, given that they are based so close to the Hallertau hop growing region). Their latest project has involved barrel aging with the aforementioned Aventinus, the fruits of which will be available to taste at IMBC for the first time in the UK (quantities are extremely limited). We will also be pouring the first keg of this year's Tap X: Nelson Sauvin, an extremely popular special last year.