Fire and Salt BBQ
Marinated meats slow-cooking above hickory and charcoal in their own barbecue pit. That's what Fire and Salt BBQ Co. is all about. Everything they cook is inspired by traditional Southern barbecue, aiming to bring you the best smokey flavours. Adding some of their own flair as well as their own handmade rubs & sauces to make sure it tastes that little bit special. It's bare bones barbecue, done right.
https://fireandsaltbbq.wordpress.com/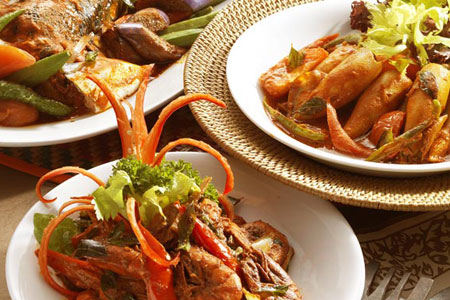 Sindhoor
Launched in 2009, Sindhoor has brought the unexplored realms of South Indian cuisine to Manchester food lovers. One of the most original South Indian restaurants in Manchester.
"At Sindhoor, our philosophy is simple. Our aim is to convey our passion for South Indian cuisine in a way which gives you a perspective on our quest for perfect ingredients, technique, and a deep-seated desire to continue learning and evolving through old traditions and modern tastes.
Our menu embodies a unique blend of ethnic and progressive dishes. Our restaurant is renowned as the home of traditional home-style cuisine, but we recognise that the most important way that we can convey our love for what we do, is to have fun whilst doing it. We will always experiment with our combination of modern and traditional. There's no magic recipe, but we know what works."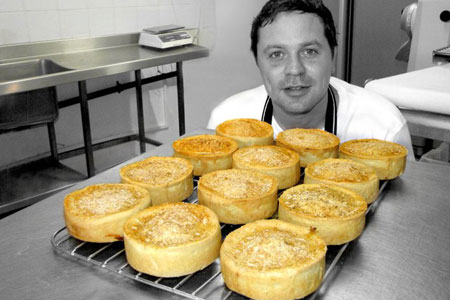 Great North Pie Company
The Great North Pie Co from Stockport have confirmed they will be attending the IMBC. They are widely recognised as one of the best pie makers in the country and definitely one of the most original. They've won awards for smoked eel pies – steak, ale and nettles to name a few. The new menu coming in August features a weird but amazing sounding Yorkshire pudding cream pie!
They're developing a ploughman's style lunch box for us with a cold cutting pork pie. Sticking to their ethos though I don't think this will be your traditional ploughman's, Neil, owner of Great North pie is talking about doing a 'curry mile inspired ploughman's' based on the countless samosa's and channa chat he has sampled!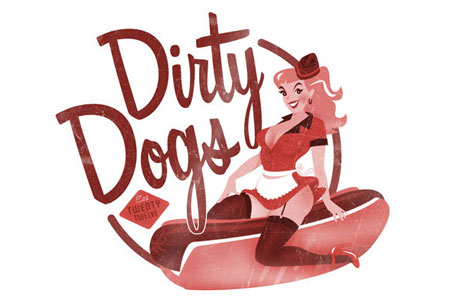 Dirty Dogs
"Here at Dirty Dogs were really looking forward the IMBC and we've already got some beer inspired ideas up our sleeves. Our dog list is ever changing with previous toppings including our special recipe chilli dog, smoked beer onions and beer steeped sauerkraut which was a Port Street #IPAday sell out.
All our toppings are accompanied by our #properdogs, these dogs are the best around and with a beer in one hand and one of our dogs in the other you can't go wrong. Follow us on twitter @dirtydogsarehot and keep an eye out for what we'll be serving up at the IMBC."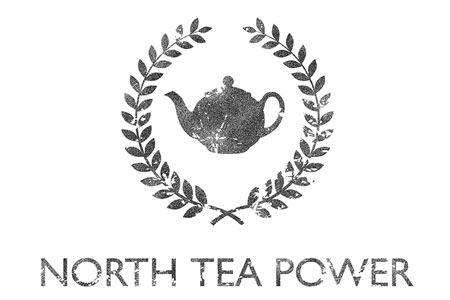 North Tea Power
North Tea Power is an independent espresso bar and café founded by Wayne Lew and Jane Spindler, located at G22 Smithfield Buildings in Manchester's Northern Quarter.
"We opened in May 2010 and have grown a reputation for providing brilliant coffee and light, fresh food in a relaxed & comfortable environment. We've gathered a great team of barista & brewmasters, had good times and made genuine friends along the way.
In August 2012 we were nominated for Best Coffee Bar at the Manchester Food & Drink Awards – the second time in the two short years since we opened! Our aim is to continually improve our knowledge and our standards, and to set the bar higher in terms of both our espresso based drinks & our brewed-by-hand filter coffee.
We're incredibly pleased to be asked to take part in the inaugural Indy Man Beer Con, Port Street have introduced us to some great beers and their passion and support for all things craft is inspiring.
When people need a break from tasting beer, talking about beer and attending beer seminars, we will be on hand to provide caffeine sustenance: we will be pulling shots of our very own Deerhunter Espresso Blend on a traditional two group lever machine, and making some very special brewed-by-hand filters with our friend and UKBC 2012 Finalist Dale Harris of Has Bean Coffee Roasters – Has Bean roast our Deerhunter Espresso and have kindly agreed to take time out of their busy schedule to come to Manchester and help us out with the Brew Bar."
We'll have some special beers brewed in conjunction with NTP available too, more details to follow!