Wild Beer Co
will be holding down one of our Food Village tents for the third year running as room sponsor at IMBC 18. They always bring a great spread. We asked Giles from Wild a few questions…
Hello Wild! How does it feel to be returning to your spiritual tent home as sponsors of IMBC 18? Your setup out there has gone from strength to strength these past two years. Can you let us know what drinkers can expect this year? Will there be cheese?
We launched our first ever beer at IndyMan, so it has a special place to us, encouraging us that we were doing the right thing. Cheese is in our DNA as we are based on a dairy farm producing some of the best cheddar in the world…Cheese and tunes will definitely be back this year.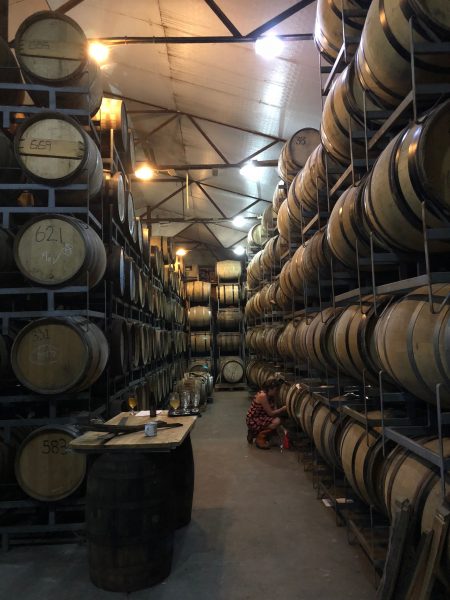 Your "Barrel Library" at Wild Beer is a thing to behold! Can you tell people who haven't visited your brewery about the extent of that setup? As an outsider it is dizzying but there is obvious order to the cataloguing.
We have over 600 barrels in a temperature controlled cellar ageing beers back to 2014…which is quite a growth from the original 2 we started the brewery with.
James looks after our barrels and has been developing his coopering skills over the last 3 years to ensure that the beer remains contained in its wooden house. The barrels have been joined by 4 wooden foeders which are used to ferment and mature our beers with those little gremlins that sour and develop the levels of complexity you would expect from Wild Beer Co.
We have a very special plum-driven collaboration in the works with you for IMBC 18 that punters will be able to taste for the first time at the festival. Can you tell us a little bit about it? 

We would love to tell you more, however this is a beer you need to come and taste for the first time at the festival (Ed: please sir) 
You guys are no stranger to beer festivals. You recently held your Cheese and Beer Festival and Tales From The Wood, and you've attended some of the best festivals in the world. What makes a good festival experience for Wild?

Friends, great beer and cheese.
How important is the location of your brewery to what you guys do and the Wild way of life?


Being in the middle of Somerset is wonderful, challenging, quiet and very different to the hubbub of modern life.
It gives us the time to contemplate, create and wait for the flavours that will develop in our beers.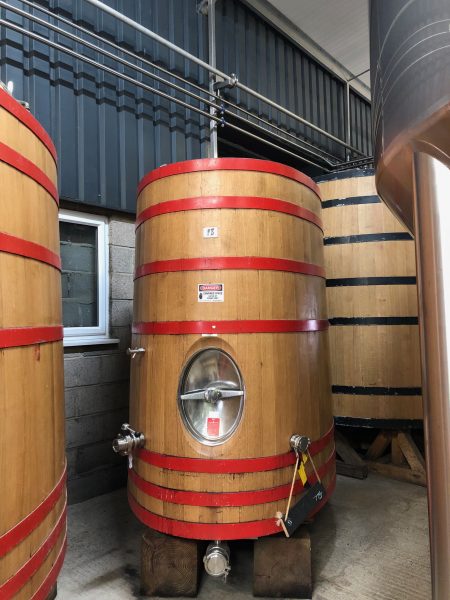 What are you guys most excited about at Wild at the moment? Are there any upcoming beers we should look out for?


Foeder fermented beers. We have worked with some fantastic breweries including Loverbier, Alesong and Lindheim over the last 18months with those beers coming towards their release dates over the coming months.

Lastly, where should IMBC goers head when in the city when they're not at Victoria Baths?

Manchester is blessed with many great bars. We always love a visit to Port Street and will make a visit to Cottonopolis for some great food.