Indy Man simply wouldn't happen without the support of a dedicated network of businesses, each committed to the betterment of the independent craft beer industry. Show them some love!
IMBC 19 ROOM SPONSORS
We are proud to partner with the following breweries in their own individual spaces at Victoria Baths for Indy Man Beer Con 2019…
Room 1 | CLOUDWATER
Manchester's very own Cloudwater Brew Co. are guardians of the old Males First Class / Gala pool aka IMBC Room 1. Cloudwater march to the beat of the changing seasons, bringing an invitation to enjoy the scarcity and abundance the natural world offers.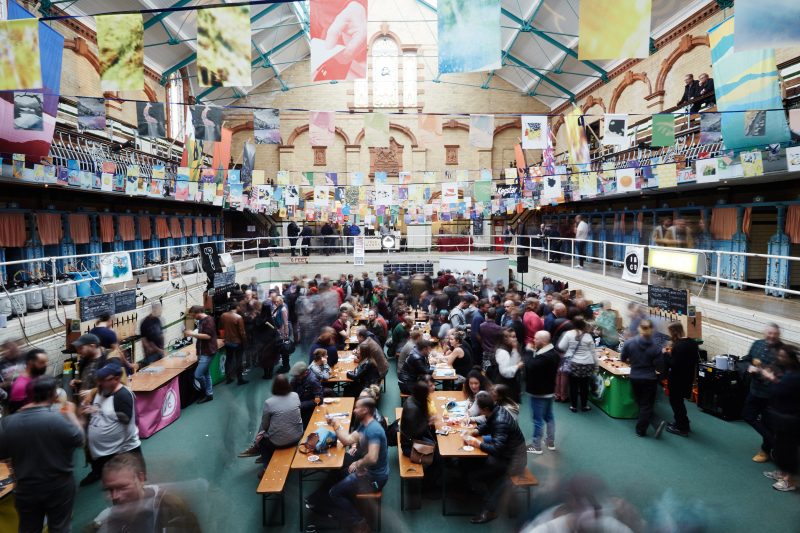 Room 2 | BURNING SKY
In the VB Sports Hall (the old Males Second Class Pool) we have Burning Sky. Conceived by ex Dark Star head brewer Mark Tranter in a Sussex barn, Burning Sky brewery is hidden away in the south downs and as such allows them to brew uncompromising brews of quality and tradition. They use traditional techniques that involve slower yeasts and long maturation times.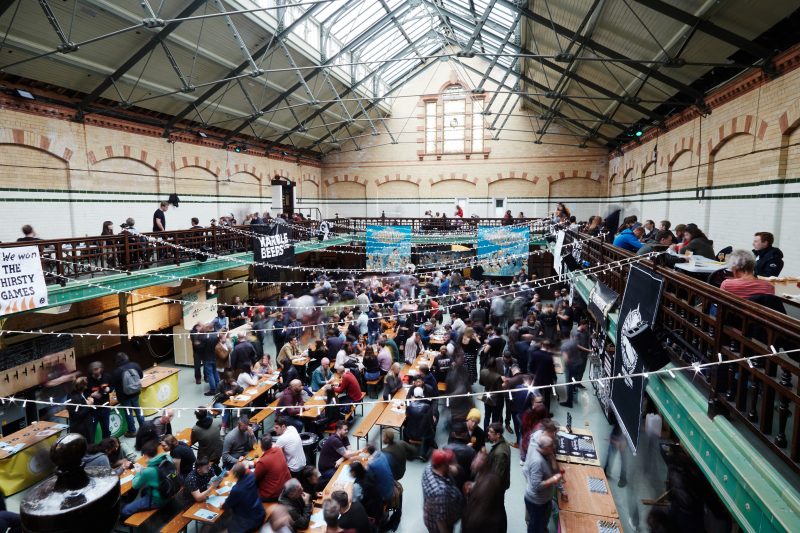 Room 3 | WYLAM
Wylam are back for another year, manning the old Females Pool aka IMBC Room 3. Founded in 2000, Wylam is a 30 Barrel Micro Brewery that resides at the Palace of Arts in Exhibition Park, Newcastle-upon-Tyne.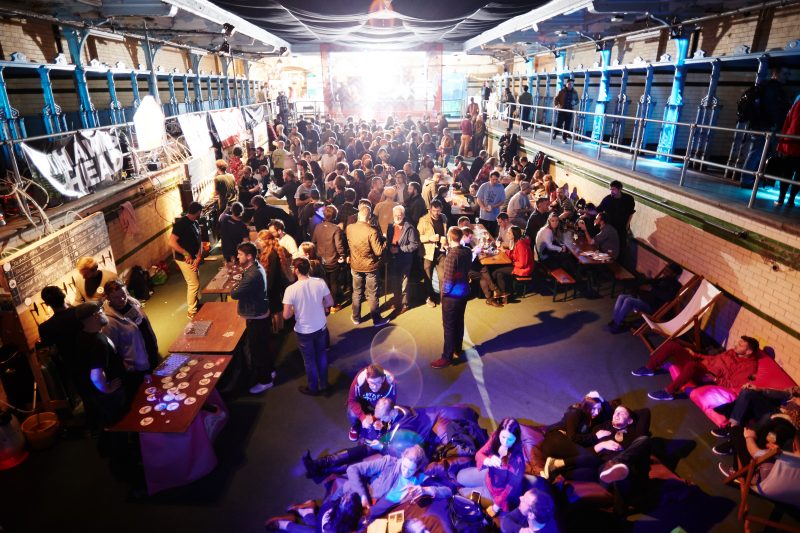 Green Room | SIREN
The Turkish Rest Room or Green Room is tiled from floor to ceiling and has four unique stained glass windows including the remarkable Angel of Purity window. Siren Craft Brew hope to lure you into this amazing space with their adventurous but drinkable beers, designed to be accessible yet flavourful enough for those seasoned beer fans to return to time and time again.
Turkish Baths | DEYA
Cheltenham natives Deya Brewing are Siren's neighbours in the intimate surroundings of the Turkish Baths. Founded on a passion for outstanding beer and the vision to create fresh, intense, delicious beers, Deya's focus is predominantly on soft, hoppy beers.
Pineapple Room | VERDANT
Named after its distinctive stained glass window, the Pineapple Room is home to Cornwall's Verdant Brewing Co. in 2019. Since Verdant started brewing back in 2014, they decided that hoppy beers were what we wanted to be drinking; juicy, hoppy, unfiltered hazy beers and always vegan.
Food Village 1 | LERVIG x BEER MERCHANTS
Located behind the Baths is the Lervig x Beer Merchants tent. Hailing from Norway, Lervig are a force in the world of craft beer. Created after the townspeople of Stavanger revolted against the mass brewery attempt to sell them substandard beer. Now known for bold tastes and consistency of their brews, Lervig are making craft beer for the masses not just beer geeks.
Long-time supporters of IMBC, head to Beer Merchants for the best take away beers in town. One of the UK's first online beer retailers, Beer Merchants have worked with partners in the beer industry for nearly two decades, sourcing world-class craft beer from all around the globe and delivering it direct to people's doors.
Food Village 2 | FIERCE BEER
On the other side of the food village you'll find our Aberdonian pals Fierce, making their debut as a room sponsor at IMBC19. Fierce don't make boring beer. They are passionate about provenance too, using local Scottish ingredients, services and equipment to produce their mouthwatering selection.
IMBC 19 SUPPORTERS
It's not just the breweries that make Indy Man so special. Here's a rundown of our lovely 2019 supporters…
Glass | KEGSTAR
IMBC19's glass is brought to you by global beverage container solution specialists Kegstar. Kegstar lead the way in stainless steel kegs principally for beer and cider businesses operating in Australia, New Zealand, Europe and USA.
Brewers Lounge | SIMPLY HOPS
Keeping all of our brewers refreshed and rested, Simply Hops are the masters of a festival brewers lounge. SH provide the best quality whole hops to the beer industry.
Beer Mats | THE BREWERS EYE
2019's beer mats are brought to you by The Brewer's Eye, the perfect app to enjoy, experience and explore the wonderful world of beer in a relaxed rating-free zone. Download the app for iPhone or Android now and join a new beer community today.
Merchandise | AWESOME MERCH
Boy, do we have some corking merch for you this year. All of our branded goodies are expertly made by Awesome Merch, THE go-to company for custom merchandise. Awesome Merch make branded stuff for all kinds of people, all in-house, from T-shirts for bands, stickers for artists, to banners for events. They make us look good!
Wifi | TELCOM
Helping us 'gram faster at IMBC19 is Telcom, another Manchester business making waves in their sector. Telcom are on a mission to change the country's internet, providing ultrafast business broadband and dedicated leased lines over wireless or fibre.
Keg Management | KEYKEG
Our wonderful Keg Management Supporter is KeyKeg, an award-winning, world-leading sustainable keg provider.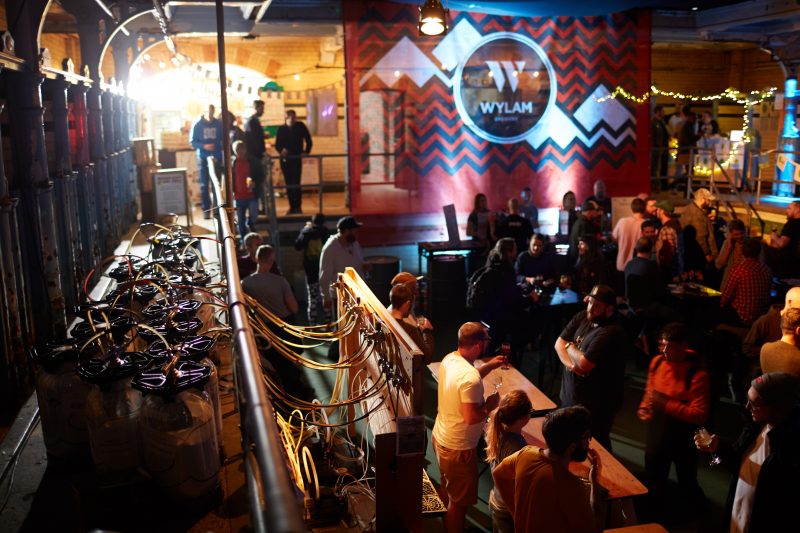 Tastings & Ticket Partner | TICKETWEB
TicketWeb is a leading self-service online marketing and ticketing company, explicitly dedicated to the independent venue and promoter. They make ticketing for Indy Man easy peasy.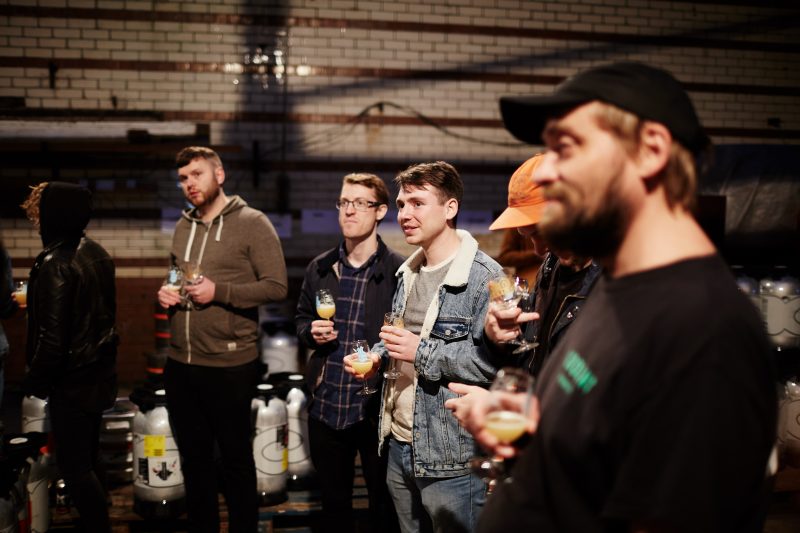 Thirsty Games | LALLEMAND, SIMPSONS MALT & YAKIMA CHIEF HOPS
2019's Thirsty Games competition is supported by Lallemand, Simpson's Malt and YCH.
Lallemand's presence in the brewing industry dates from the early 1970s when the company started producing dried pure culture brewing yeasts for beer kit manufacturers in Canada. In subsequent years, their activity has expanded to the production of other specific ale and lager beer yeasts for different clients in the United States, Europe and Australasia.
The home of good malt since 1862, Simpsons Malt are fifth-generation malt company and brewers malt suppliers supplying the global beer and whisky industries, based in Northumberland.
As a 100% grower-owned network of family hop farms, Yakima Chief Hops is uniquely positioned to establish strong relationships between the growers who supply their super-premium hops and their innovative brewing customers. YCH's mission is to connect family hop farms with the world's finest brewers, providing the highest quality hop products.