We aren't just a beer festival, oh no. We like music and things that aren't beer too so we look to put together a bit of entertainment to pair with whatever you're drinking. Music to drink beer by, if you will. Here is our music line-up for IMBC 17. Find all of the below in ROOM 3 (AKA Siren Craft Brew's lair). Here we go…

—
Thursday 28th September 2017 / 5.30pm-11.30pm
PICA~SOUNDS (DJ)
Pica~Sounds is the DJ arm of seminal independent Manchester shop, Oi Polloi. Pica~Sounds is currently a monthly night at Common in the Northern Quarter but they've been making shapes all over the city for years. Stuart Fear and the rest of the P~S residents kept the beers tilting in time last year at IMBC and this year we expect more of that same well-buffed soundtrack action. Party room. Room 3.
—
Friday 29th September 2017 day session / 11.30am-4.30pm
SMS (DJ)
Stop Making Sense (SMS) rock the party. Three-headed trio each with a hand in the (record) bag and a finger on the pulse. Mobile Manchester party unit SMS used to turn it out every Thursday night at Common for seven years on the bounce. Not one sick day. They're a lesser seen force these days so it's a bit special when they return to rejoice. Expect genre bending aural potato smileys.
Friday 29th September 2017 evening session / 5.30pm-11.30pm
WEDDING (live)
Shimmering pop combo with floating guitars, soothing falsetto vocals, and a third of psychedelic lilt…like the one in your glass. Hazier than your last NE IPA to boot! Dreamscape engaged, vibes so thick you can trace the vapour trails with your finger. Hunker down to one of the best new Manchester bands in TIME. Pick up Wedding "Mania Whatever" on Maternal Voice.
ELLE MARY AND THE BAD MEN (live)
Heart tugging / heart warming folk-leaning full band soarers delivered on the wings of a dove. Noir tinged tales of grief and wonder from one of the best voices in Manchester right now. Surrender thyself fully. Elle Mary and The Bad Men!
SECRET ADMIRER (live)
Solo project of Nick Ainsworth (Former Bullies / Dinner Party) in full band shocker. Oft cited as one of Manchester's pre-eminent songwriting talents of the past 10 years, Secret Admirer deliver precious nuggets by the barrowload. Perfectly formed 100% chicken breast tenders that could have come out any time in the last 40 years (and still taste GREAT), would pair well with a glass slipper and a side of coleslaw.
WIZARD KING (live)
Once an evil necromancer, Wizard King has Mellowed out since having the responsibilities of a kingdom on his shoulders.
Now he speads musical joy across all worlds. Not king of wizards, just a wizard who happens to be a king!
JEFF O'TOOLE (DJ)
One part of the all conquering Eighty Six collective. Jeff is a man dear to our hearts with a record for every occasion. No stranger to working the floor, Jeff has recently opened for King Gizzard & The Lizard Wizard and Kurt Vile. Jeff will be bookending it between bands and betwixt with indie-leaning and balearic sounds.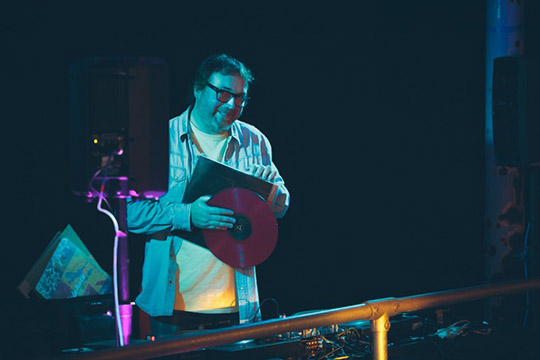 —
Saturday 30th September 2017 day session / 11.30am-4.30pm
DANCE LADY DANCE (DJ)
MCR DJ troupe Dance Lady Dance perform hands in the air party hits, lesser spun hits from the 70s, 80s, and 90s, as well as hip-hop and electro and all manner of fresh-to-death deepest cuts. Join them in Room 3 to make all your Saturday afternoon dreams come true.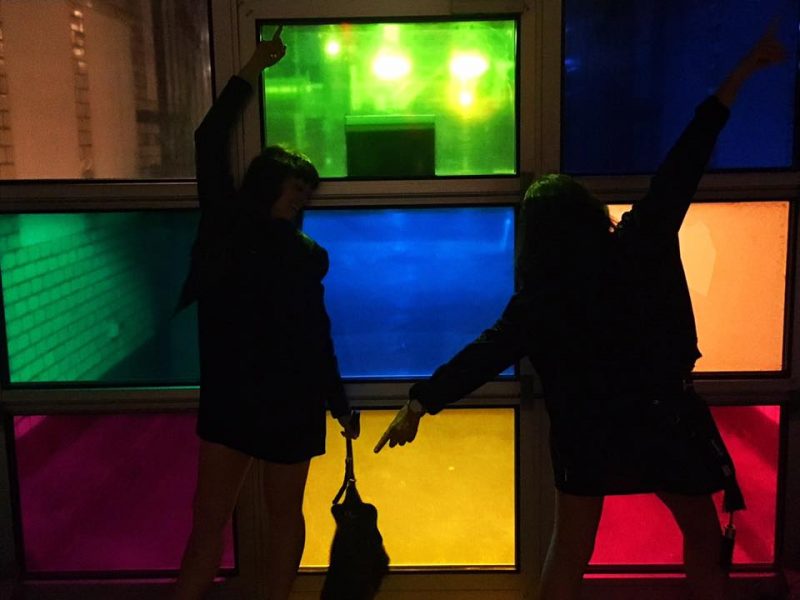 MARIO BUSKER (live)
3.45pm-4.30pm

Manchester's premiere Super Mario soundtrack performer joins us at Victoria Bath to make you drink beer faster, jump higher, and make you wanna be a plumber.
—
Saturday 30th September 2017 evening session / 5.30pm-11.30pm
SWING TING (DJ)
Party unit Swing Ting regularly but on some of the best nights in town at Soup Kitchen and have a formidable reputation for making everybody's ears and feet happy. Fact Magazine's #1 label of 2016. Seasoned Saturday night serenaders and then some. Expect Dancehall, Garage, Grime and all that's good in-between.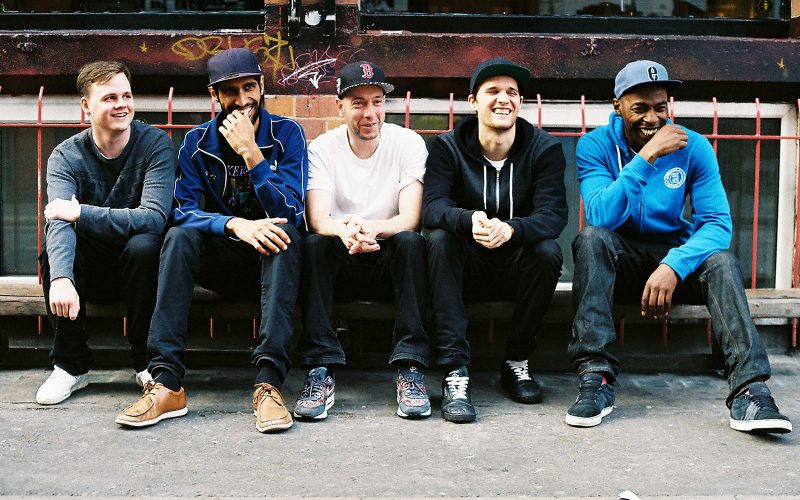 MARIO BUSKER (live)
5.30pm-6.15pm
He's back, baby!
—
Sunday 1st October 2017 / 1pm-7pm
AFICIONADO presents PHIL MISON (DJ)
Phil Mison, has been described as a "pioneer" and a "goliath" of the Balearic music scene. Aficionado have been hanging with Mr Phil for pure time, he was their first guest at Aficionado back in 1998 and they are delighted to welcome him to IMBC to join Moonboots and Jason Boardman for the Sunday session. Phil's extraordinary career in 'the industry' has found him plying his trade across the globe either as a DJ or as a talented producer, arranger and musician in his guise as Cantoma.
Phil recently dropped the compilation of the year 'Out Of The Blue' on Leng which contains a mixture of records that Mison played in his earliest Ibiza sets and new/old finds that fit his ethos.
Some are already saying that the Sunday session at IMBC 2017 will be the perfect pairing of bespoke beers and Balearic beats. How bow dah?