We're not JUST beer at IMBC. Sure, beer is our lifeblood but we like to offer some high grade non-beer options at the festival to cater to everyone's needs. This year we're especially pleased with the non-beer line-up. Here it is…

Beer's partner in crime CIDER will be at IMBC 17 as ever, courtesy of Birmingham apple tree shaking powerhouses, HOGAN'S CIDER. Hogan's put out great innovative ciders and we are delighted to welcome them to IMBC once more.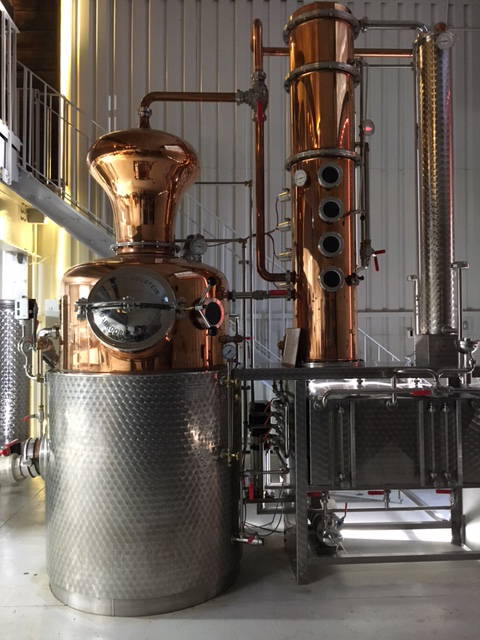 MANCHESTER THREE RIVERS GIN BAR
Yup. Gin bar. Not just any old gin though. This is Manchester city centre's very own premium gin distillery, Three Rivers. We've happily been negotiating Three Rivers' botanicals over the past year and we are exciting to welcome them to the festival this year to pour a selection of gin serves. Maybe there's some exciting gin / beer crossover plans too. Who knows. I didn't say that.
If you're fan of gin or a fan of a change of pace then you must give Three Rivers a visit; both at IMBC and at their distillery in the city centre where Three Rivers offer a premium gin experience (where you end up making and taking home your own bottle of gin), the setup is a joy to behold and thoroughly recommended.
Small batch sodas handmade in Hackney. For our money Square Root make the tastiest soft drinks we've had for quite some time. Square Root will be at IMBC 17 in full effect serving up the seasonal softs as well as a smattering of high grade alcoholic cocktails.
Cherubs of the bean scene, Idle Hands, join us for the THIRD time at IMBC 17 (alongside their brethren Blawd) to make sure you're caffeinated and taken care of. Idle Hands, for the uninitiated, are one of the best coffee makers in Manchester and they will be offering up hot drinks galore as well as cold brew (we hope) and some choice edibles.
—
All of the above will be available at every session of IMBC 17.
On the Saturday sessions you'll have another non-beer bonus round in the shape of LOVE AND LABOUR, who will be doing a natural wine tasting at both day and evening sessions.
—
Tickets for IMBC 17 Thursday, Friday day, and Sunday sessions are available HERE.