An important element to this year's Indy Man Beer Con will be live music, we have teamed up with two very good associates of ours Chris Horkan from Hey! Manchester and Jason Boardman from Aficionado to hand pick some of the best acts around complimenting the surrounding of the Victoria Baths.
Thursday, Friday and Saturday curated by Hey! Manchester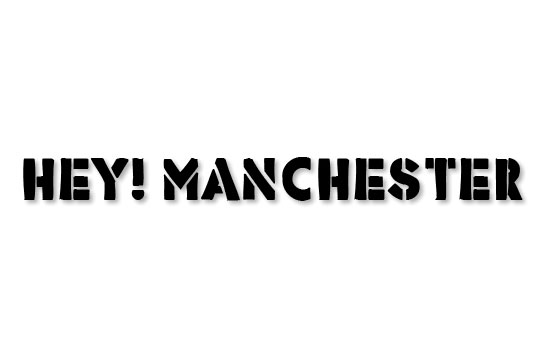 "Hey! Manchester was established in 2006 to promote alternative gigs in Manchester. We've promoted shows big and small, and everywhere in between. We strive to offer something different: we use unusual, high-quality venues where possible. We put on artists we love, not just anyone, and we hope that you'll love them too."
Thursday 9th October

The Part Time Heliocentric Cosmo Drama After School Club
"…put together specifically for a one-day Sun Ra festival in Liverpool. We promise to honour Mr Ra's extraordinary tunes and approach to music. We promise to adhere to the Lurex dress code. We promise to walk the bridge of the cosmic age!"
soundcloud.com/massonix/angels-demons-at-play-the-part

Walk
'Rik Warren's display of electric blues minimalism, manufacturing crunching grooves with the fewest of notes and giving repetition a good name. His new project with David Schlechtriemen aka The Pickpocket Network and also of Driver Drive Faster and Honeyfeet is named WALK but Stomp might be more apt given the similarity to Junior Kimbrough's persistent riffs.
The kick with WALK is the evolution to sequencer blues; leaving electric blues in the past by warping their sonic creations with 21st century electronic gadgetry.'
Friday 10th October

Haiku Salut
Haiku Salut are a trio from the Derbyshire Dales who play 'Baroque-Pop-Folktronic-Neo-Classical-Something-Or-Other' by means of a glockenspiel, square lead, ukulele, piano, classical guitar, trumpet, loopery and laptopery.
This will be a special 'lamp show' and will feature 20 or so household lamps of varying ages and glamour which are programmed to flash, flicker and fade in time to the music.

Thugs On Wolves
Thugs On Wolves create heartfelt and sincere music, combining sparse use of instrumentation, tribal beats, electronic surges, and folksy harmonies.
Beautifully constructed songs are unfurled via equally beautiful vocals, spinning stories which are at times dark and haunting, and at others light and soul-warming.
soundcloud.com/thugs_on_wolves
Saturday 11th October

Brown Brogues
Brown Brogues are a two piece band from Wigan making music like Muddy Waters brought up in the industrial wastelands of provincial Lancashire. One beats drums, the other holds his guitar high, and together they make dirty noise rock, underpinned with trash, bitterness and loathing.

PLANK!
PLANK!, made up of guitarist and synth player Dave Rowe, bassist Edward Troup and drummer, Liam Stewart, focus on an electronically expressive sound borne out of a respect to the likes of 70s Krautrock pioneers Neu!, Cluster and Harmonia, alongside more wilfully expansive rock and mind bending electronics.
Sunday 12th October curated by Aficionado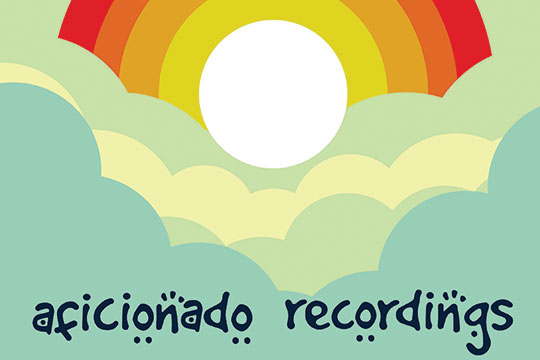 Aficionado is a Manchester institution, a Sunday night session devoted to the musical miracles which many overlook.
soundcloud.com/aficionado-recordings

J-Walk
Incorporating the squiggles and squelches of vintage analogue synthesizers and the breaks and beats of old library & soundtrack LPs, J-Walk is back with an album of lo-fi vibes reminiscent of recent Francis Bebey or William Onyeabor reissues but bought into the 21st century with the classic J-Walk sound.
wonderfulsound.bandcamp.com/album/off-beat-2

Horsebeach
Ryan Kennedy has been making music ever since he was a young teenager. Now in his early 20's, his dreams and desires have finally been distilled into this, his debut album. Written over the space of a year, but recorded in a fortnight, straight to tape, in Ryan's central Manchester flat, 'Horsebeach' is a gorgeous journey through Northern, jangly, dreamy guitar pop. From as far back as The Wake, through the now de rigeur C86, this is bedroom introspection gone widescreen.

Nev Cottee
Mancunian Nev Cottee released his debut LP 'Stations' October 2013 on Roleplay Records. Produced by Mason Neely and Carwyn Ellis (Colorama/Edwyn Collins) the album takes it's inspiration from the psychedelic pop of Lee Hazlewood and the lush symphonies of Spiritualized all mixed together with Nev's own unique voice to create something quite special.

DJs Moonboots and Jason Boardman
Moonboots and Jason Boardman have, over many long years at the helm, championed an endless list of lost classics and new delights. It's the very definition of Balearic, without genre or agenda.
facebook.com/AficionadoRecordings